Good leadership is always about the goals, never about the role.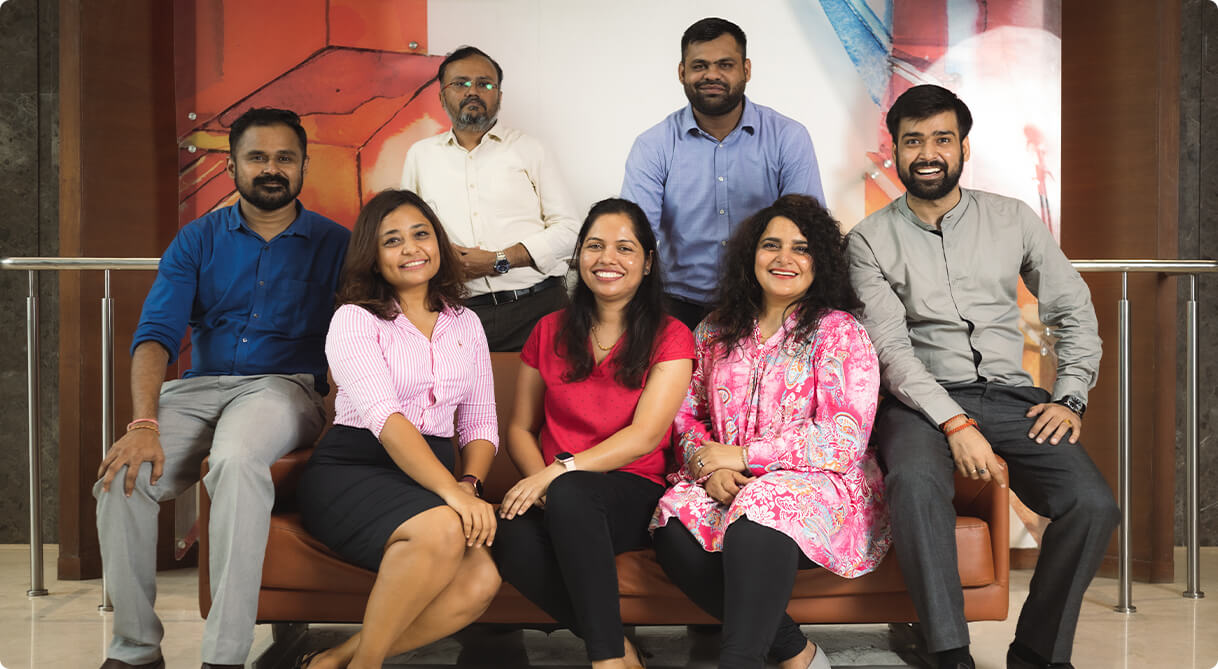 With a united spirit of 'Being Team', our leaders have a perennial dedication toward work and high ethical standards. Driven by a collaborative attitude of always choosing 'we' over 'me', the leadership team is converting the vision of the company into reality and delivering results for strategic growth and transformation.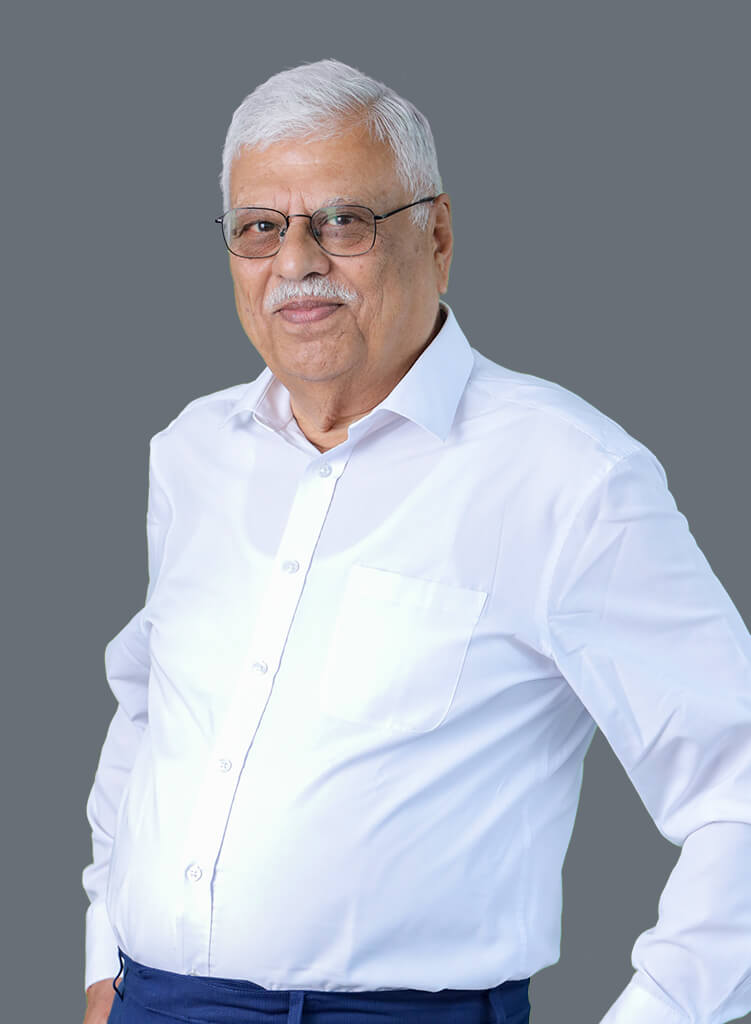 Ashok Vithlani is a part of the Sales and Marketing industry for more than four decades. From being a selling agent for a variety of products to climbing all the way to the top as Director for the Polad Group of Companies, his journey is embedded with hard work, determination, and self-belief. He was also the CEO of Rasna, India's largest-selling soft drink concentrate, carrying it from local market to national and international markets, and converting it into an esteemed brand. Since then, he is successfully contributing to launching marketing communication plans for numerous products and brands. Today, he is a proficient business speaker, and an expert who is a part of the BOD panel of several companies. He was also a Board member of Mudra Communications, one of India's leading advertising agencies, for 20 years. Right from providing consultation to various national and international organisations, he assists businesses and students acquire knowledge of marketing communications and branding.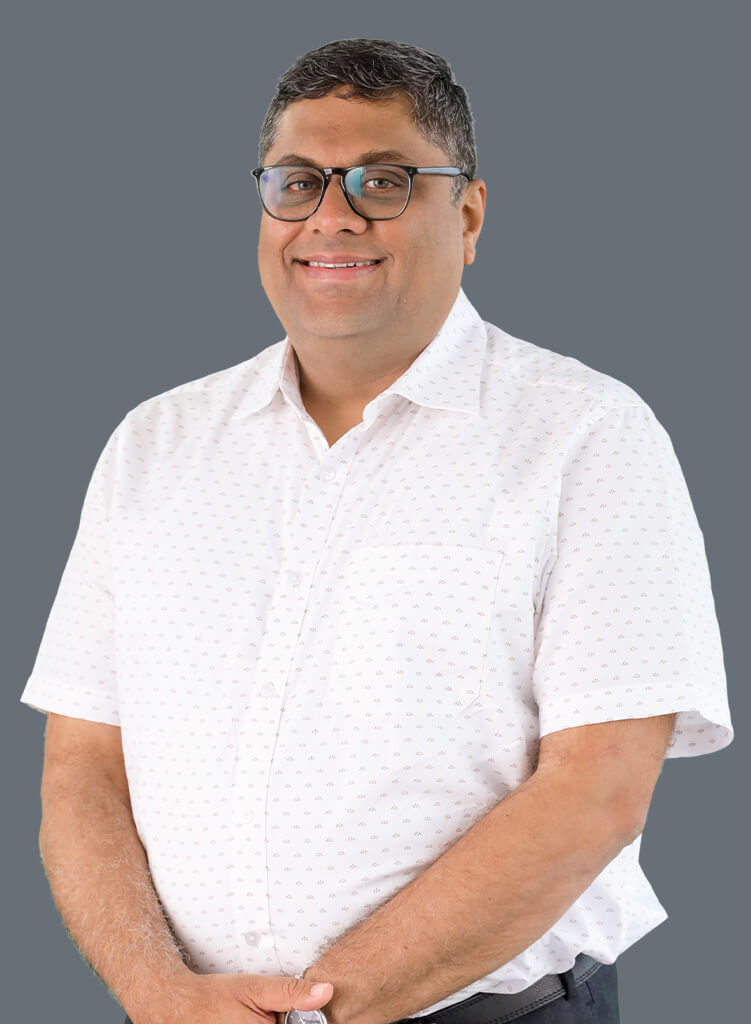 In his journey of 25 years, Amit Somaiya has consistently showcased his ability and potential to understand, and bring value to an extensive variety of business interests across diverse fields. His interest, experience, and expertise in an array of business specialisms have enabled him to make a significant impact throughout his career path. For more than two decades, he has planned and designed marketing strategies. His skills have helped in driving foreign direct investments into multiple modern-day organisations and start-ups. He also has ample experience in direct marketing, telemarketing, customer care, and customer relationship management centres, and is proficiently skilled in core HR functions, especially the recruitment process. He has also trained 500+ employees in middle and senior-level management for many established companies.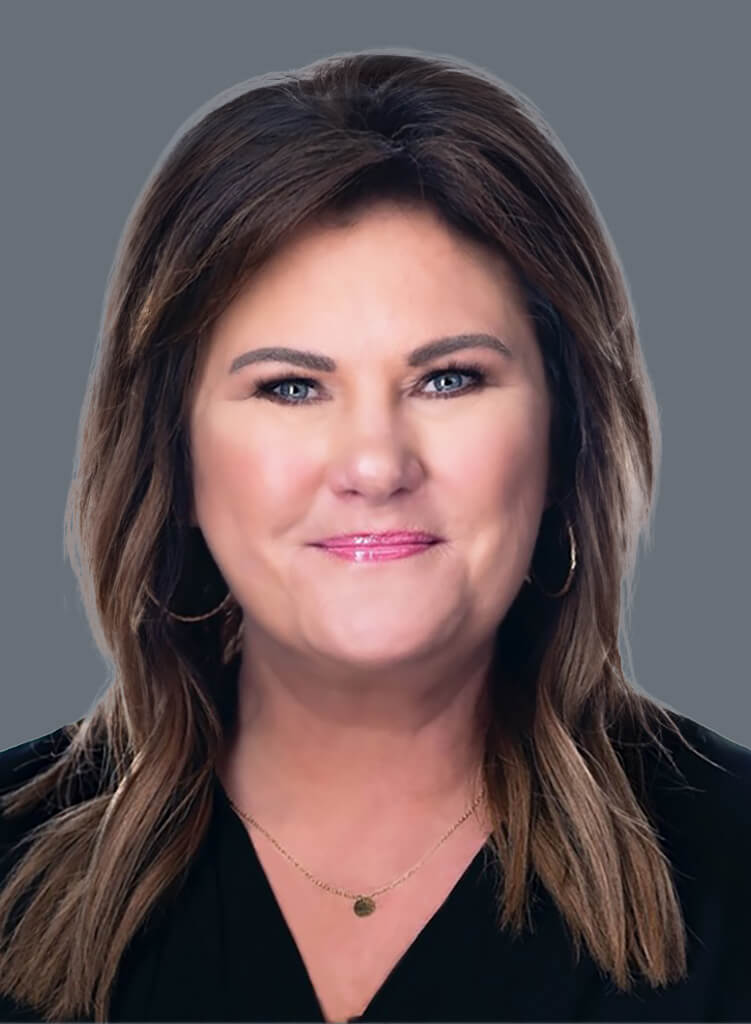 Rhona Driggs is Director of IMS Group, and CEO of Empresaria Group, a publicly listed global staffing specialist based in the UK, operating across 6 sectors in more than 19 countries. She has over 30 years of experience working in international companies within the staffing sector, and has a proven record of delivering growth and driving innovation. She is recognised since the past six consecutive years as one of Staffing Industry Analysts' 'Global Power 150 – Women in staffing'. She was also named in 2020 and 2021 as one of Europe's Top 100 most influential leaders in staffing. She is recognised as a thought leader in the sector, with an in-depth knowledge of contract/permanent staffing, MSP, RPO, and offshore recruitment. Passionate about supporting the advancement of women in business, she has recently published her first book called 'Together We Rise' with several industry colleagues. A member of the Women Business Collaborative (WBC) Advisory Council, an organisation that strives to achieve equal position, pay, and power for all businesswomen, she is also an active member of several industry groups advocating for women in staffing and supporting DE&I.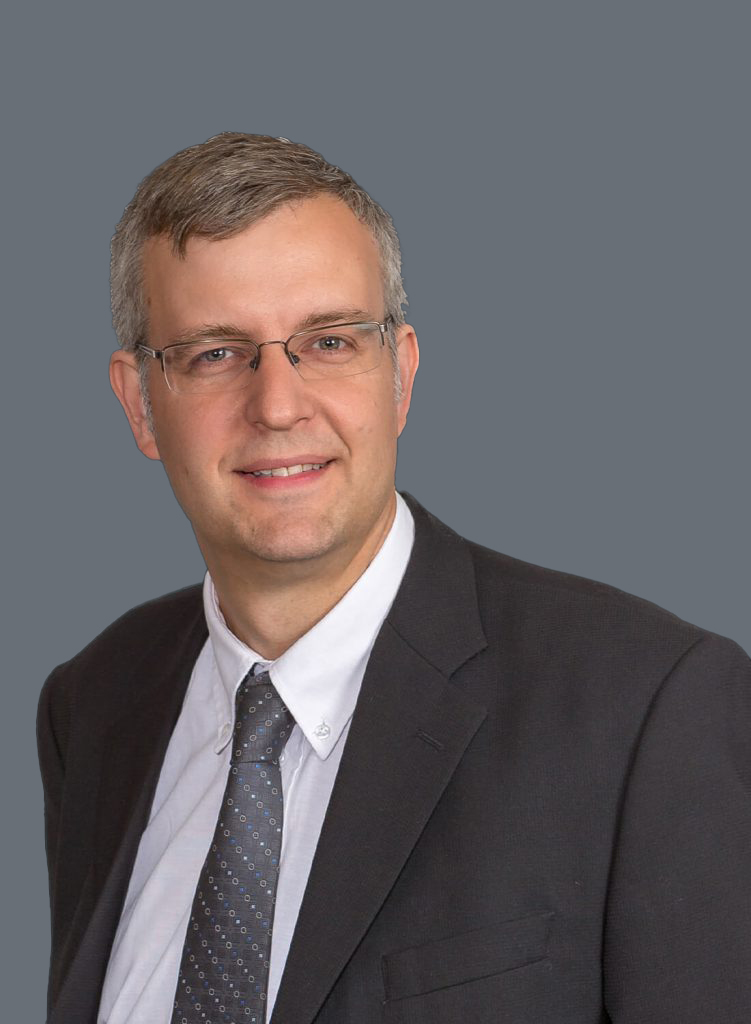 Tim Anderson has over 20 years of post-qualified experience working for listed and private equity-backed businesses across a number of sectors. He joined Empresaria in 2018 from a leading cellular immunotherapy company, where he was Group Finance Director. Prior to this, he held a number of finance positions in three FTSE 100 businesses, covering all aspects of finance. He has a proven track record in developing the finance teams and structures of organisations with a focus on driving efficiencies, developing strong control frameworks, and supporting strategic objectives. He has significant experience in mergers and acquisitions having worked for a number of acquisitive organisations. He is a member of the Institute of Chartered Accountants in England and Wales, after qualifying with KPMG.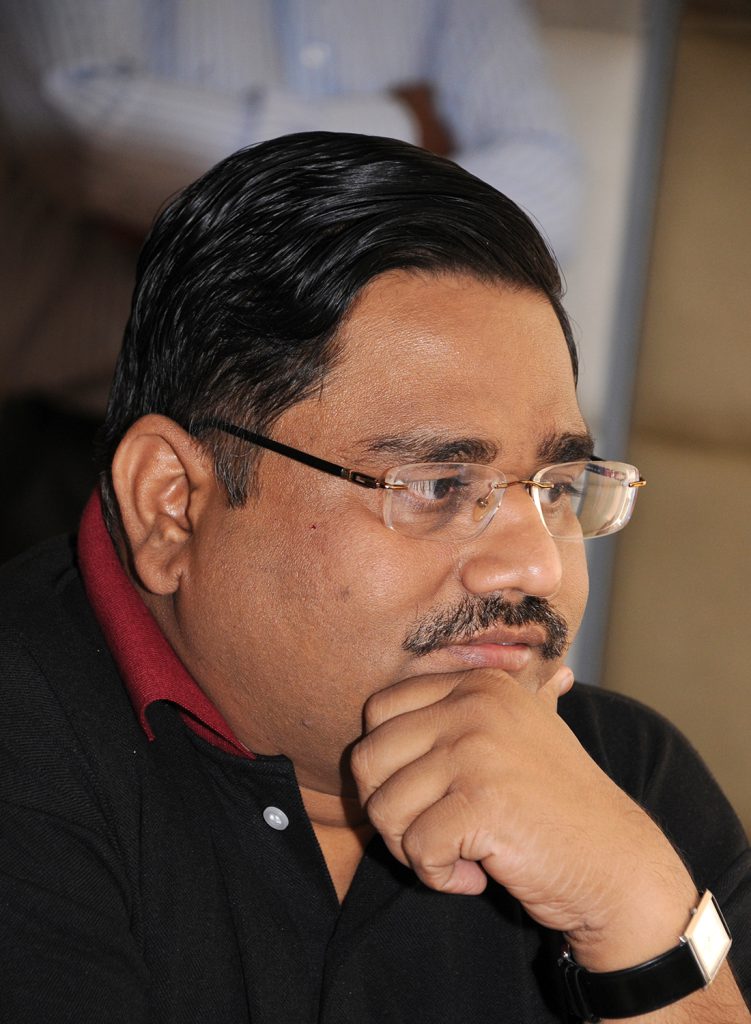 Manish Jain has 23+ years of experience, where his expertise and knowledge contributed significantly to the success of various reputable national and international companies. Being a part of the dynamic team of IMS People Possible, from its inception until 2012, he assumed various roles, and managed them all with great finesse. His concept-driven and innovation-led thinking promoted him to become an advisor at IMS Group, where he provides consultancy advice regarding our business positioning in the HR consulting and global recruitment arena.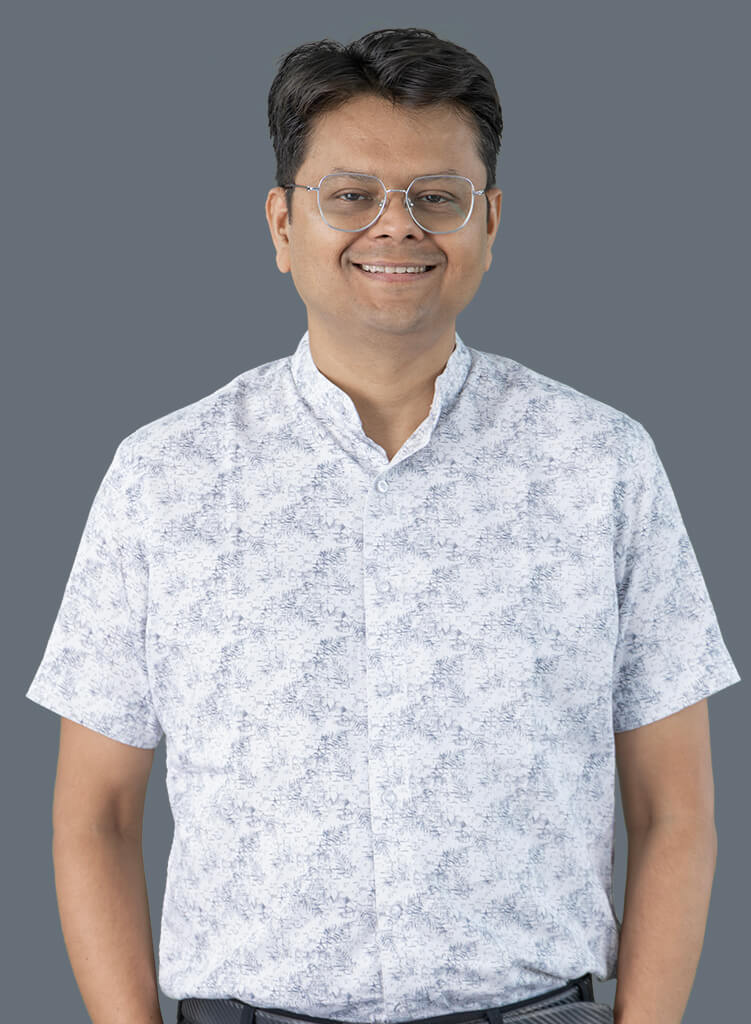 Kris Kumar is a seasoned executive with years of experience in manufacturing, information technology, staffing services, and consulting. His decision-making and problem-solving skills enable him in achieving business goals within recruiting, business operations, and the onsite-offshore delivery models. His international experience in providing operational, sales, and delivery consultation has helped start-ups, mid-size corporations, and multi-national companies to achieve their business goals. He was at the forefront of several initiatives that have driven companies towards 15%-70% annual growth, whose revenue ranged from USD 10 million to USD 200 million. He also passionately led several transformational programmes for staffing companies and enterprises by establishing himself as a Subject Matter Expert (SME).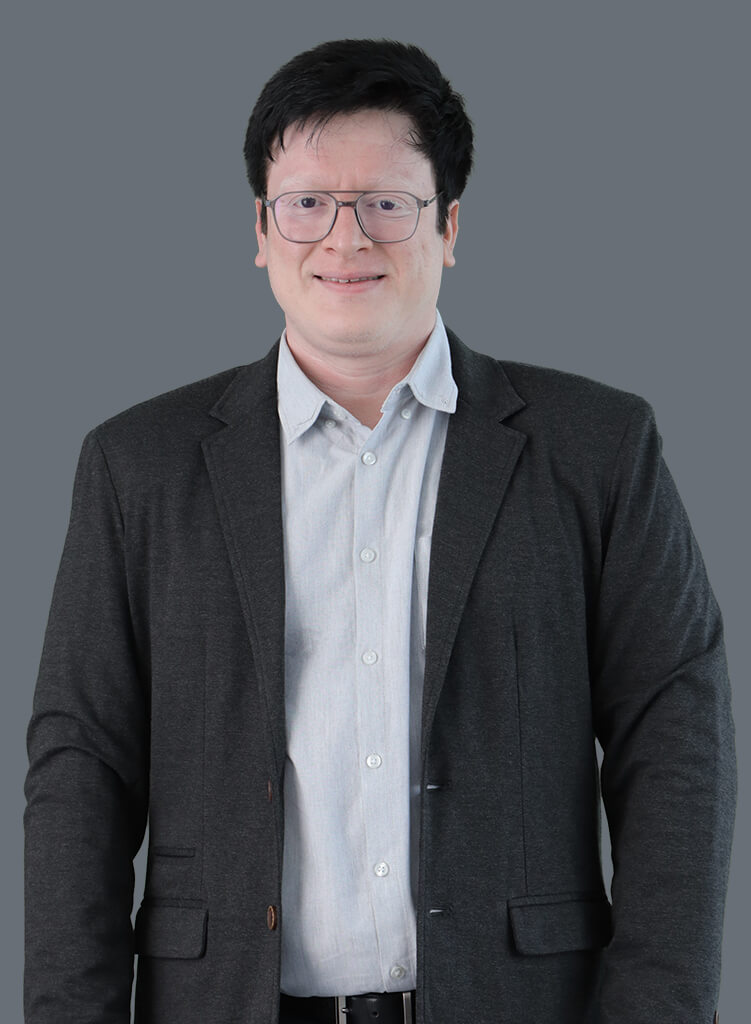 Fenil Shah is a qualified Chartered Accountant, and an esteemed member of the Institute of Chartered Accountants of India. He has 8+ years of experience in the corporate world, and extensive experience working with clientele across diverse global businesses. He has experience with the UK, India, UAE, Singapore, and Australian accounting, where he offers his analytical and problem-solving skills.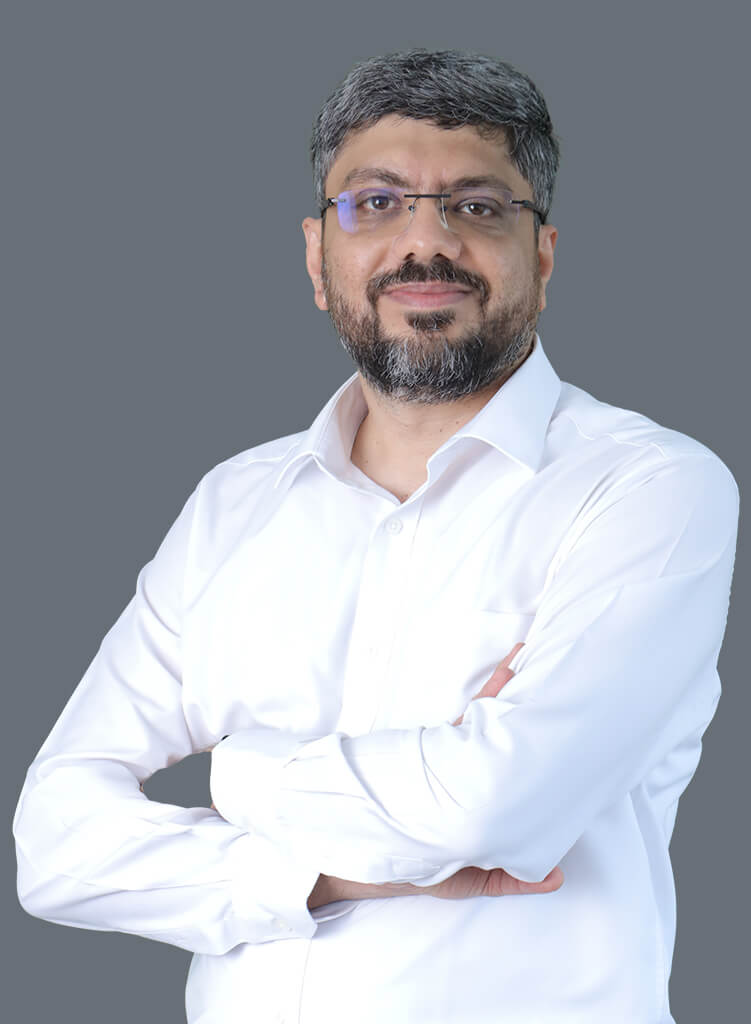 Mit Somaiya has 15+ years of experience in consulting and business operations. He was associated with various social businesses in Europe and Asia, consulting them on operational excellence and minimum quality standards. He specialises in strategic planning, operational benchmarking, optimising workforce efficiency, and foraying into newer business markets. He is responsible for expanding workforce solutions for the mortgage industry in the US, building partnerships and managing operations. His ability to make sound decisions in a fast-paced, dynamic setting with an ever-optimistic mindset has helped propel the business.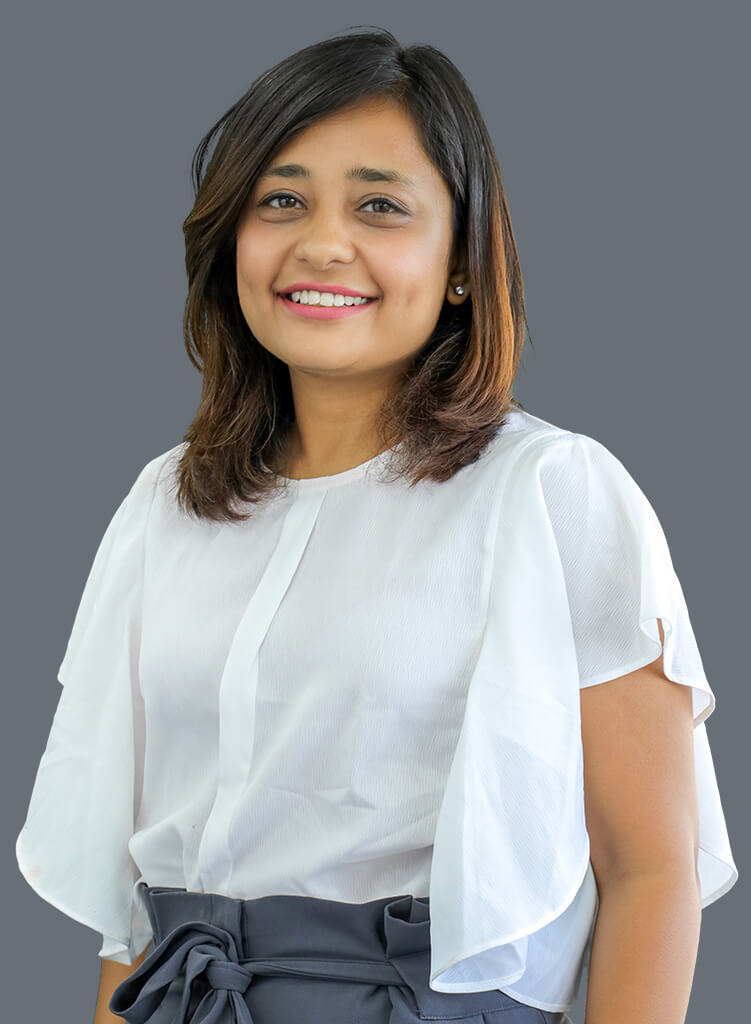 Kruti Patel, with her 13 years of diverse experience in the healthcare, real estate, FMCG, IT, and hospitality industries, supervises all aspects of IMS' marketing, experience design, and brand communication across all business units. Right from linking the company's innovations, products, and services to building IMS brands, creating awareness, and driving demand across all channels, she does it all with adeptness. Her core proficiency lies in bringing together traditional and experiential marketing with customer experience & insights, communications, and social responsibility that syncs with economic efficiency.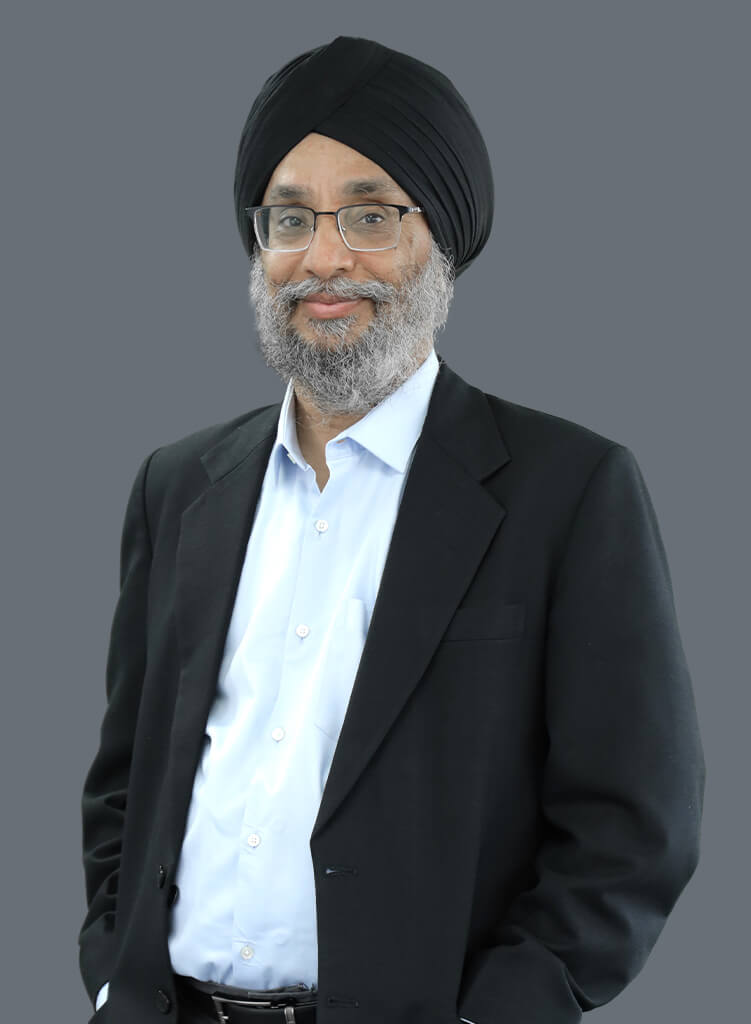 Jagdeep Kochar is a veteran of the IT industry, with 39 years of invaluable experience, and unparalleled credentials in implementing and managing large-scale and successful IT, IT services, and e-Governance projects. Out of his total experience, two decades of his journey were as the CEO of IT and IT services businesses, both in the Government and private sectors. During the initial years of his career, he was involved in implementing manufacturing projects for electronics and consumer durables in the private sector, and helped organisations with their automation plans using technology and IT. While the IT industry was picking up in India, he led his teams to set up large IT systems, networks, and software applications, including ERP.
Under his leadership, his teams have implemented many local and national level state projects, including the e-procurement initiative for the state of Gujarat, and the Government of India; and designed, built, and managed more than 30 Data Centres in India, including for Gujarat state, ONGC, Mazagon Docks Limited, and GUVNL. His teams were also involved in multiple noteworthy projects, such as the PKI project for Bharat Electronics Limited for securing Electronic Voting Machines (EVMs), Mineral Administration solution meant to curb illegal mining for the states of Gujarat, Karnataka, and Maharashtra, and 'Cashless Health Insurance Card' project for millions of poor families of Gujarat (now, a national project). He has also led implementation of state-wide surveillance, and Intelligent Traffic Monitoring for Gujarat.
He has provided IT-related advisory services to the Ministry of Electronics and IT (MeitY-GoI), IIM – Ahmedabad, GIFT City project, IFSCA, AIC for the Government of Vietnam, and several private organisations. He has received about 15 national and international awards for various e-Governance projects, and a distinguished alumnus award from the prestigious Institute of Chemical Technology, University of Mumbai. In the past, he has served as the President of Gujarat Electronics and Software Industries Association and IIM – Ahmedabad Alumni Association, Vice Chairman of Asia PKI Forum, and Chairman Gujarat for ESC India.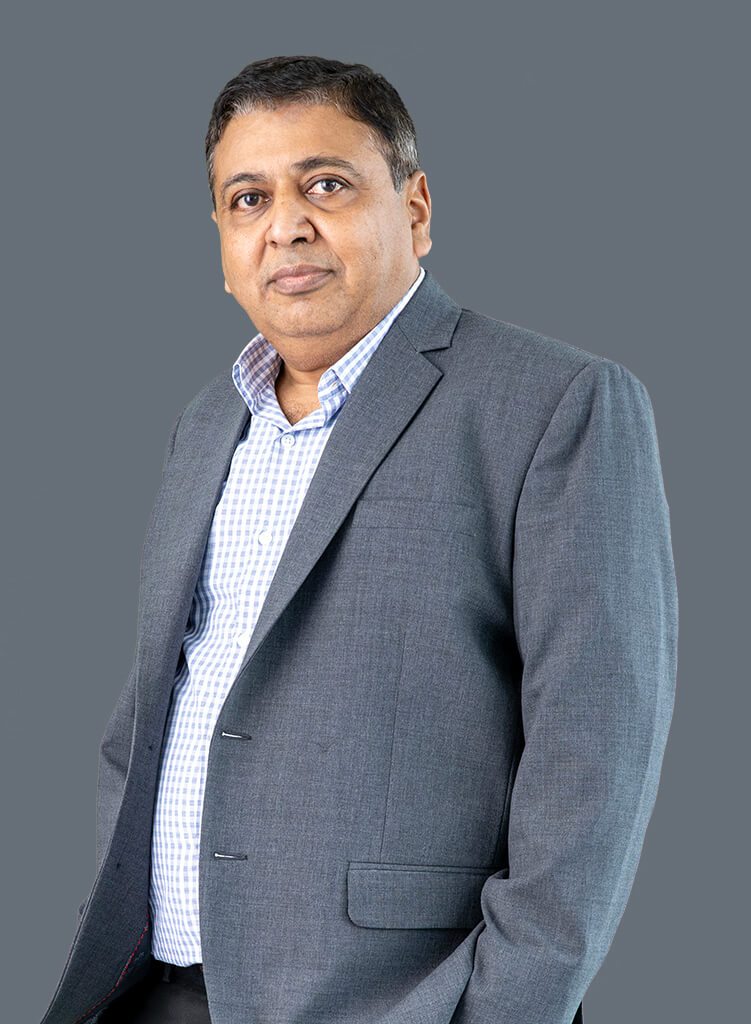 Ketan Shah has 30+ years of experience in achieving benchmarks, establishing growth, and executing expansion in statutory compliance, ERP implementation, financial management, auditing, MIS reports, vendor management, and team management. His experience is qualitative in nature because of his background in business & corporate accounts and finance. His rich experience also enables him to build and manage cross-cultural teams across geographies. Right from excelling at mapping business requirements to successfully designing and implementing systems in order to achieve cost control and gain financial discipline, he has managed to improve the overall efficiency of the organisation. His strong analytical and organisational skills enable him in formulating accounting systems, and preparing accounting records and financial statements with proficiency. By utilising his strong relationship management and negotiation skills, he has proven his ability in communicating with banks, vendors, and various regulatory authorities. Additionally, he is a self-motivated, creative, and insightful individual, which enables him to reach both personal and professional goals.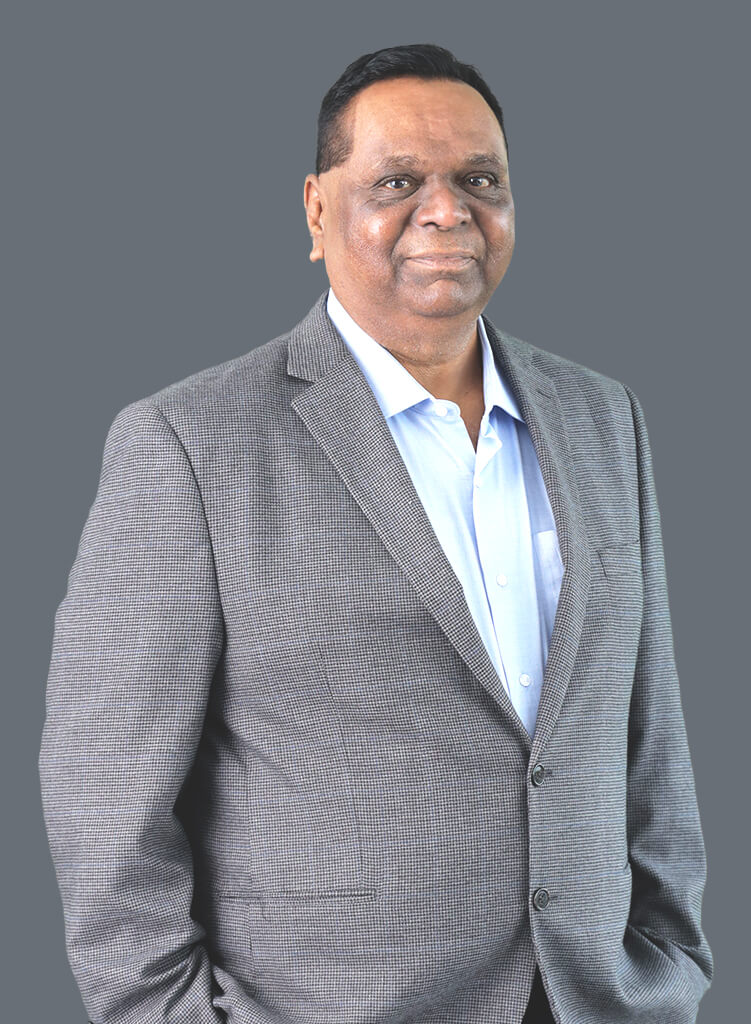 Prashant Parikh owns asset management, and IT and infrastructure development experience, after having worked with numerous industries over many years. Before moving into the healthcare sector, where he played a pivotal role in setting up and managing a plant of medical disposables for Core Healthcare, he used his knowledge in developing sales and marketing strategies for Gujarat Steel Tubes. At the same time, he gained expertise in manufacturing, sales and marketing, supply chain management, people management, procurement, and so on. In 2001, he became the CEO of Ashima Ltd. for its garment division, where he worked with several international clients. In 2005, he became the Director of the Cross Byrne Design Studio, where he served for 13 years. His extensive expertise in negotiation and analytical skills enables him to take up the responsibility for defining strategic company goals and objectives, whilst working on new commercial and technology-driven opportunities. His everyday role includes building partnerships with stakeholders and suppliers, strategically overseeing company infrastructure, and monitoring budget & resource allocation.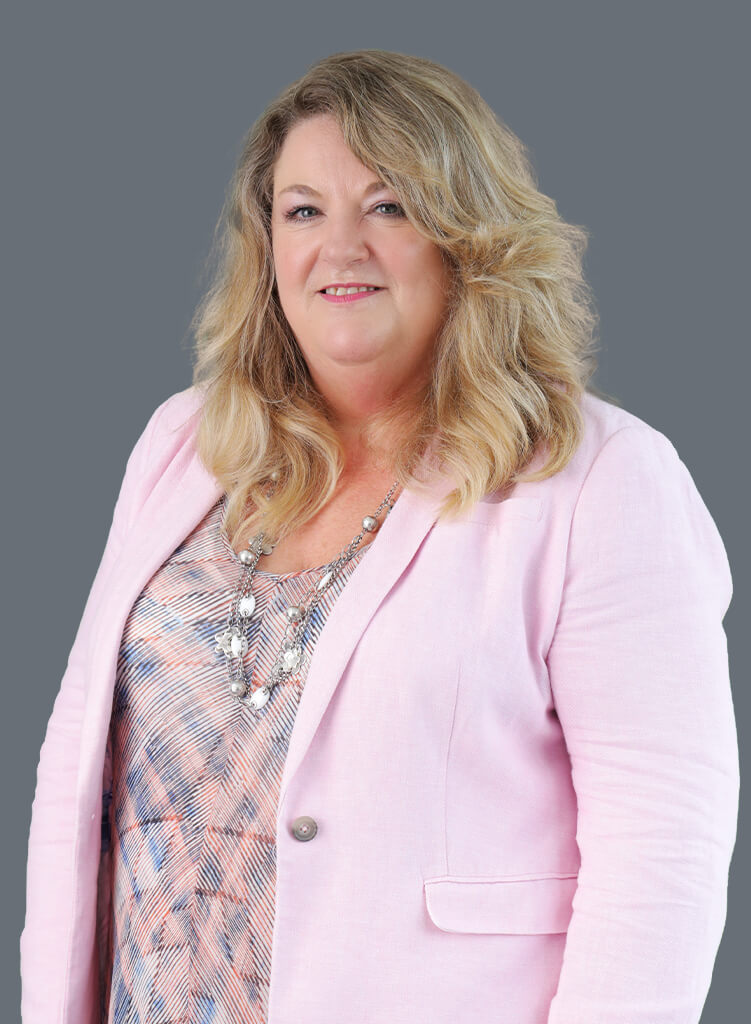 Julieann Fouad is a recruitment industry veteran. Her collaborative and progressive approach to business and team development has resulted in a track record of consistent achievement. She has worked with and within Top 5 Blue Chip multi-site global/national, government, and single-site SMEs, and is equally comfortable and competent working independently or with teams delivering outcomes at the front line or producing and driving strategic business plans and change programmes across multiple sites, teams, and operations. Her broad skill set and experience enable her to understand the challenges recruitment businesses face in the quest to develop effective and sustainable recruitment solutions for their clients and maximise profit for their business. Julie first experienced outsourcing as a client over 10 years, and now as an EVP for IMS, she supports Recruitment Agencies in the UK and APAC to incept game-changing offshore solutions for their businesses.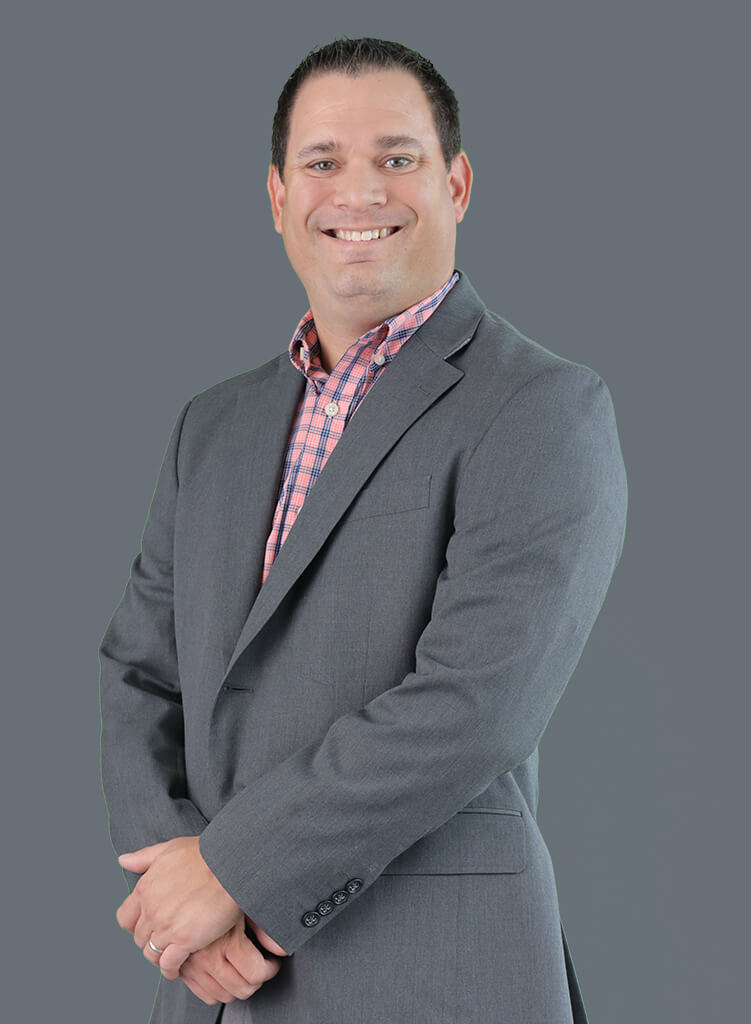 Driven by the passion to provide customised, value-added workforce solutions for customers, Bryan Tweed's contribution has been immense. A self-described "staffing industry lifer" for over 16 years, he has gained experience in nearly every aspect of the recruitment world, ranging from executive recruitment to workforce management operations, and global national account management to offshore delivery leadership.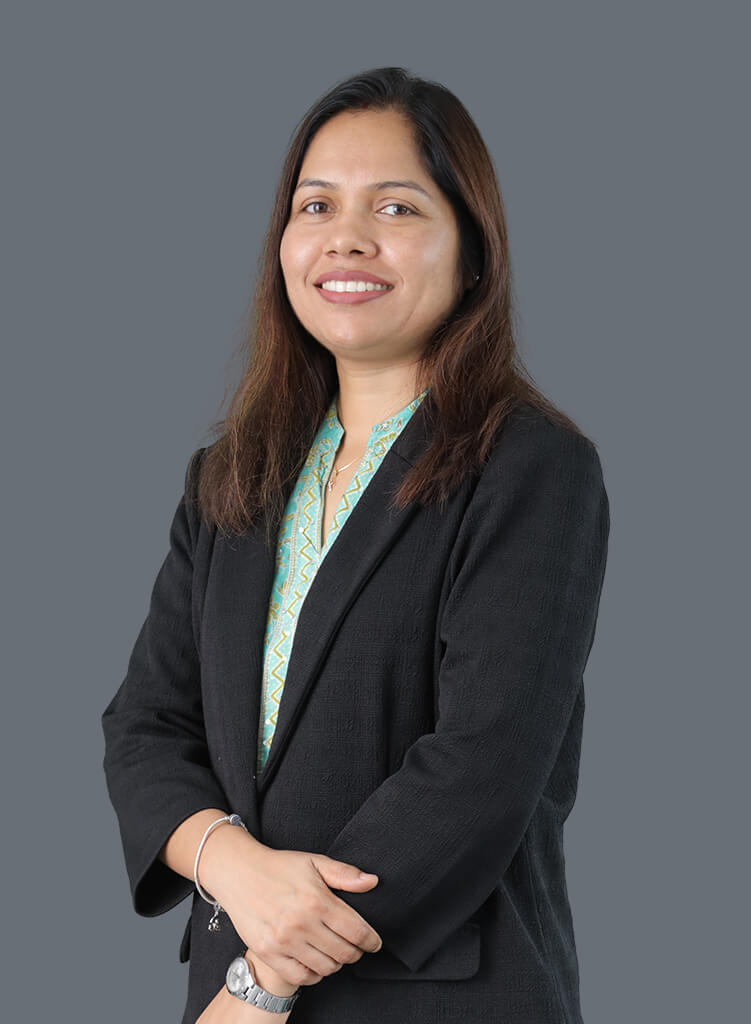 Swati Pandit has 16+ years of wealthy experience as an HR professional. She holds a strong belief in listening to people, and cares about the relationships built with people. Right from the design of HR processes, policies, and best practices to the implementation of them, she does it efficiently for the organisation. And because of these practices and consequent engagement, IMS Group has bagged the title of 'Great Place to Work' for consecutive years. She strongly believes that development and continuous learning brings people closer to their professional milestone.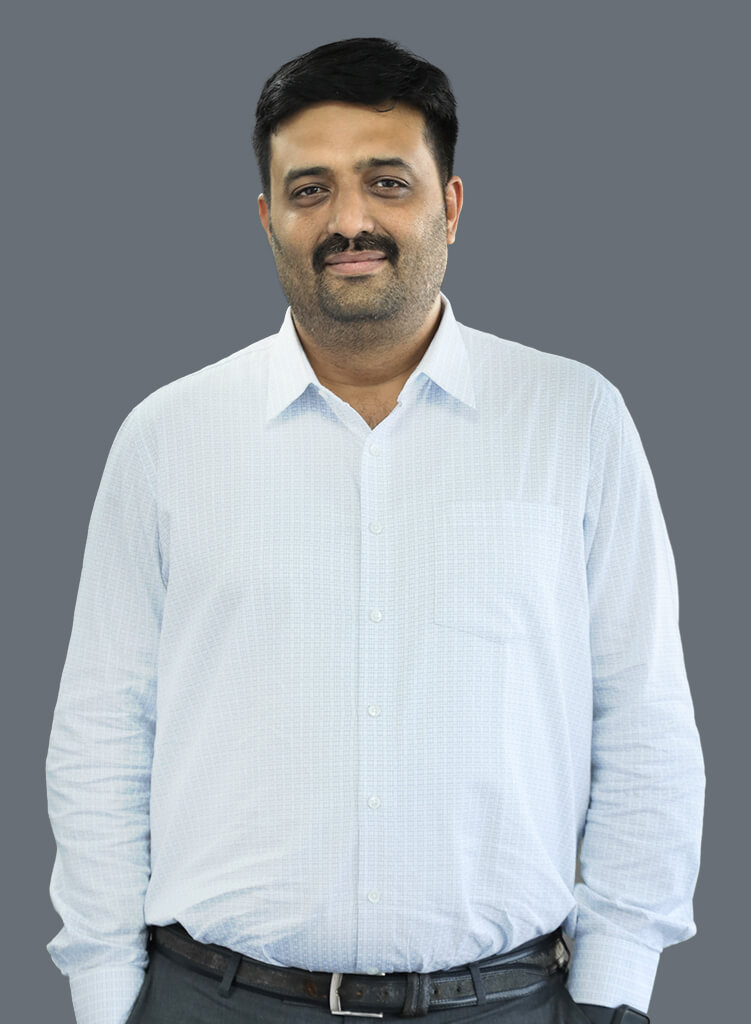 Saumil Buch has 14+ years of rich experience in IT strategic planning, collaborative growth, and mentoring teams; he is also Cisco Certified. Moreover, he has an experience with designing and installing LAN, WAN, and voice connectivity, and planning and implementing 9+ office infrastructures in different geographical locations. At present, he is responsible to direct a team for the technical infrastructure as well as for user support, on-call 24 hours a day to ensure that IT functions are seamless, aiding the organisation's productivity. His team takes care of ensuring the data integrity and security for all IMS clients by configuring IMS gateway systems, and providing backups and data restoration services. He diligently delivers unwavering quality solutions that provide value-added benefits to clients.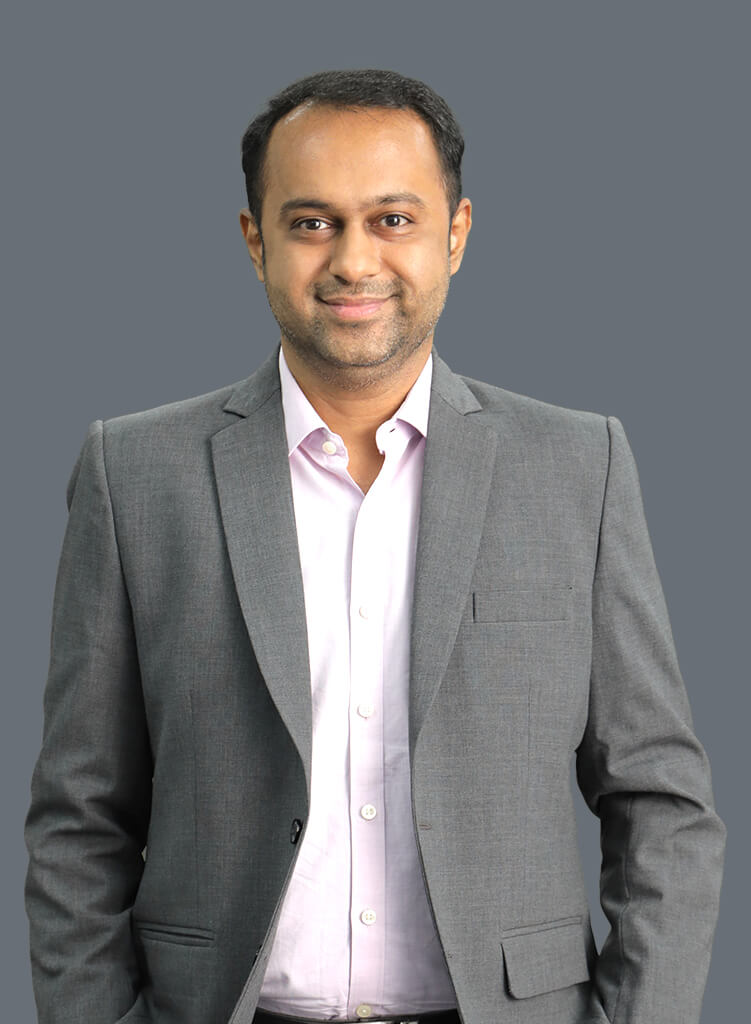 Ankit Shah, a competent chartered accountant, has 13 years of experience in both corporate finance and accounts. He is an esteemed member of the Institute of Chartered Accountants of India. His expertise lies in corporate finance, financial accounts, internal financial control, and taxation. In the past, he has worked in several sectors, including financial consultancies, dyes & chemicals, and auto ancillary.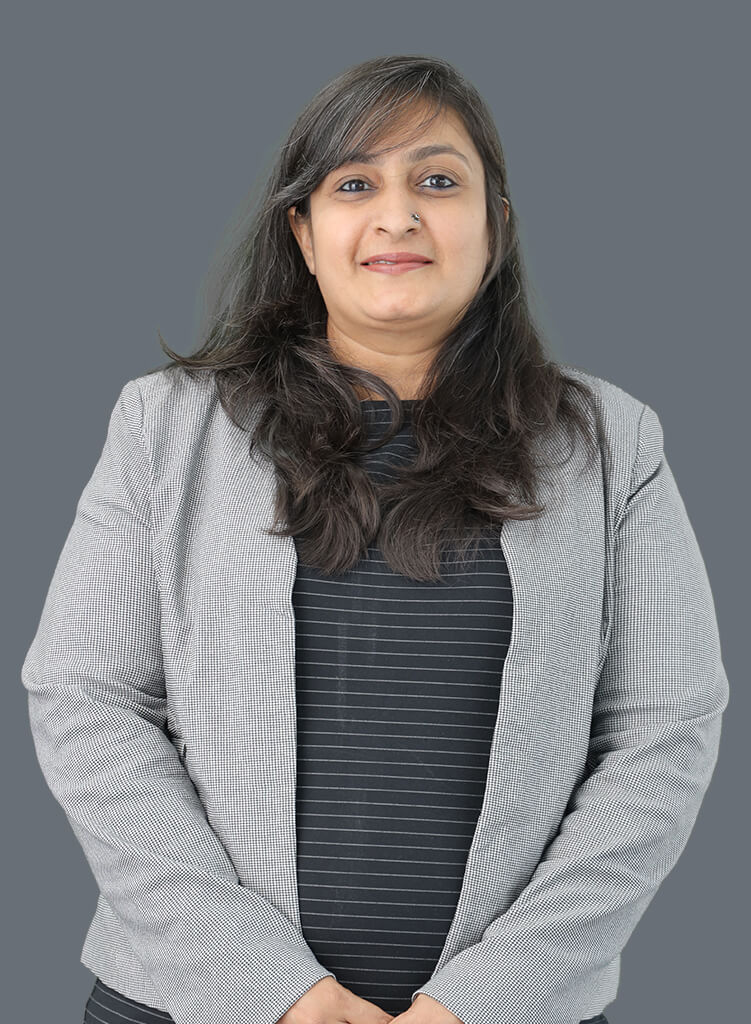 After a brief stint in the fitness industry, Shweta Khatri began her career in recruitment. She comes with over 14 years of work experience, which includes 12+ years of experience in Talent Acquisition across APAC and EMEA for banking & financial services, IT, ITEs/BPO, telecom, ISP, customer service, HRO, e-commerce, F&A, translation, RPA, FMCG, realty, infrastructure, and entertainment industries for business as well as support function roles. She is well-versed in managing SLAs like time to fill (TAT), source mix (employee referral, agency/vendor hiring, direct hiring and social media hiring), diversity hiring, hiring manager satisfaction, quality of hire, and cost per hire. She has hands-on experience in the entire recruitment life cycle – JD creation, sourcing, screening, interview coordination, offer creation as well as negotiation, on-boarding, campus hiring, stakeholder management, candidate life cycle management, vendor management, client management, people management, P&L management, and presales and sales support. She advocates as well acts as the brand ambassador of the organisation.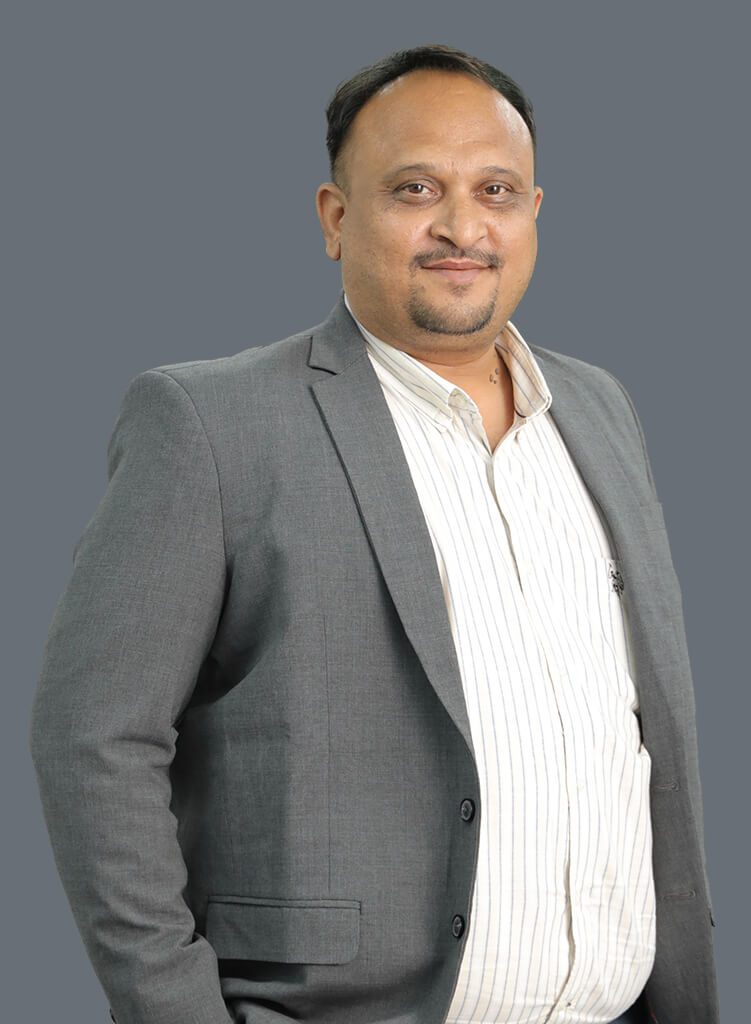 Ashish Pandya has more than 15 years of professional experience in learning and organisation development in diverse industries, including BSFI, telecom, contact centre, fashion & apparel, retail, and now in outsourcing. He is known for identifying gaps, and bringing change swiftly with best practices of L&D, which has business results, both in process reengineering and impact creation. He has 5 professional certifications from reputed B-schools in India.