A Great Place to Work grant the award to organizations that have a firm commitment to creating a positive workplace experience for their employees. Over the past 15 years, IMS Group has grown to have over 1,500 valued employees globally, after being established in 2006 with a team of just 4 people. Our core ICARE values are at the heart of everything we do, and despite growing, we have never lost sight of what makes our organization so special – our people.
At IMS Group, we have a brilliant team of dedicated people that show up every day to do work they love. A big part of that is the great working environment supported by a culture built on a foundation of caring, collaboration, one family and continuous learning.
Besides being recognized for our Commitment to be a Great Place to Work, we are immensely proud that our Assistant Vice President of Human Capital, Swati Pandit, won the HR Leader Award, for the role she and her team play in fostering a culture where employees feel respected, engaged, trusted, and supported.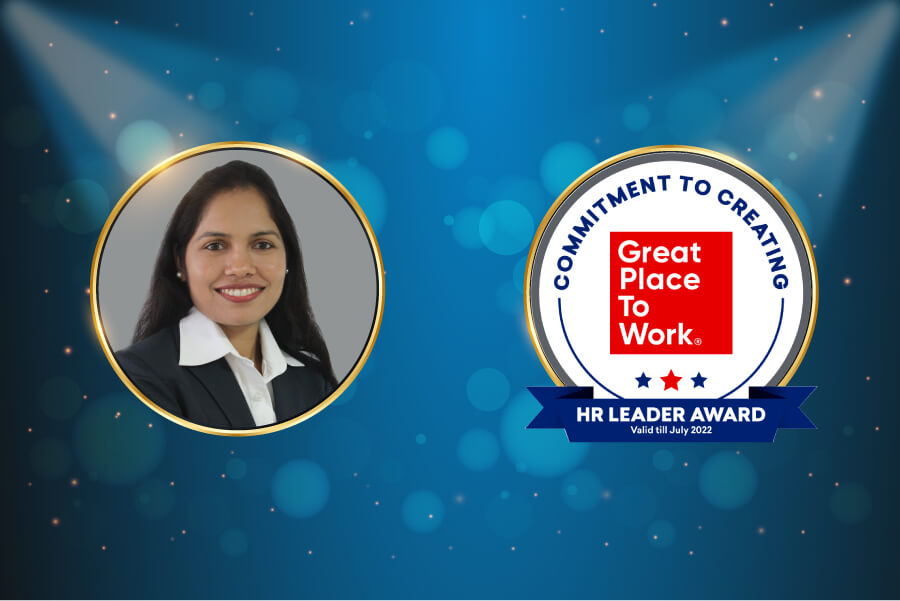 Amit Somaiya, Group CEO, was delighted to be presented with the award, saying, "There is a real sense of pride among everyone at IMS Group and we are dedicated to making IMS an inspirational place to work, where people are happy, motivated, and rewarded for their ideas and efforts. Receiving these awards makes me extremely proud as they reflect the way our employees feel about how they are treated in the work environment – I'd like to thank every member of the team for their commitment and hard work."
AVP of Human Capital, Swati Pandit, went on to say, "Both awards are a testament to our commitment to being a great place to work and aligning our Human Resources practices with our company's values and culture. Creating an environment in which our people can thrive is a core part of our strategy as we continue to grow and develop as a business."
The awards validate the trust placed by IMS Group in employees and empowers them to achieve their potential through creating a supportive workplace to develop and unleash their talent.
Amit Somaiya, Group CEO, continued, saying, "Great Place to Work is an authority on high performance culture and gaining their recognition results from creating a great environment for our employees around the world to work and grow. We are excited to leverage this recognition as we continue to build on our success of making IMS Group a Great Workplace for All."